Alloy Rims Customisation for Darlington
Want to make your rims look amazing in Darlington? Let our experienced team customise your vehicles rims.
The professional team at our centrally located workshop near Darlington can respray an entire set of alloy rims, providing a unique look for your car which can also increase the resale value.
At our workshop our team can colour match the your car and provide the desired finish for your wheels. Using some of the highest quality paints we ensure that when customising alloy rims for Darlington, we finish with a great result. Our workshop is able to customise alloy rims replicating the Diamond cut finish.
If your rims have suffered surface damage to the lacquer layer the alloy metal underneath is prone to corrosion. We can repair this damage and restore the factory colour or change the colour to give your car a new look.
Modern alloy rims tend to have a machined face finished, which means that during the manufacturing process the face of the rim would have been cut and then clear coated by a CNC machine. We can offer a similar process to repair your rims at our central located workshop near Darlington.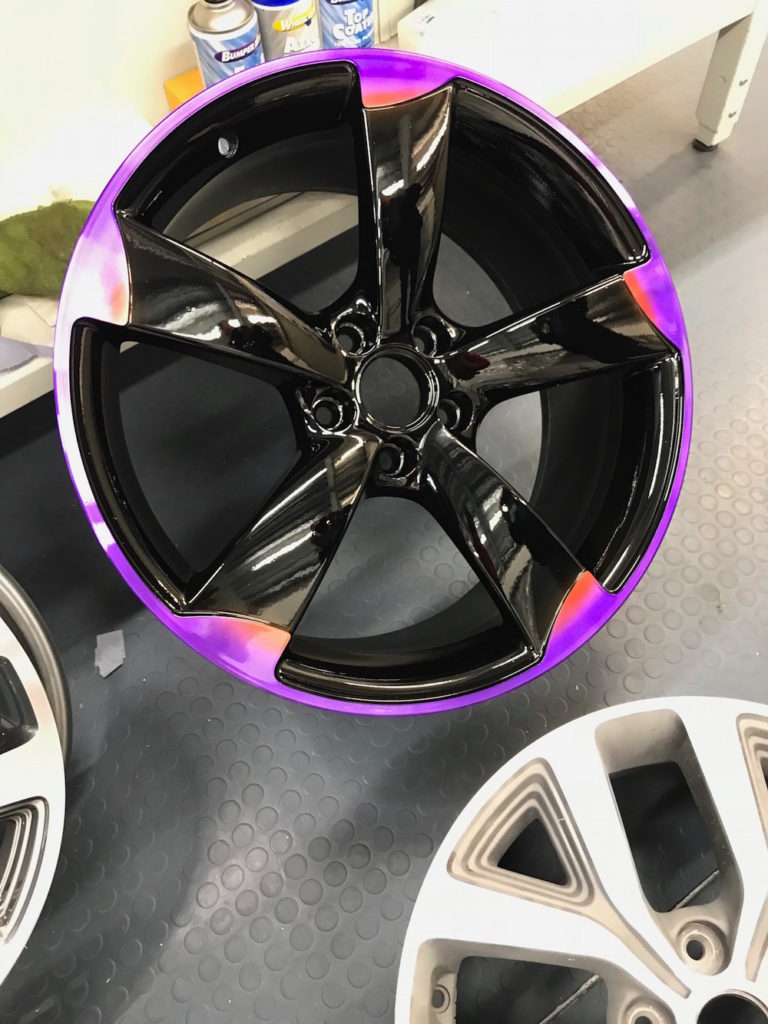 While customising your alloy wheels we are also able to repair surface damage to the rim. This is important as damaged alloy wheels, if left un-repaired can cause the spread of oxidation which leads to expensive replacements in the future.
Kerbed and scuffed wheels can be repaired by centrally our team near Darlington, without even removing the wheel from the tire and we can repair paint damage on site restoring the wheel back to its original factory finish. Our team is extremely efficient and we are always happy answer any questions you may have.
Give us a call today on 0420 744 689 or contact us via email and we will reply as soon as we can. View Customised Alloy Rims for Perth.
GET YOUR FREE QUOTE NOW
Other recommended services.
If you are looking for other local Perth businesses we can suggest the following in the auto space.