Renault Laguna Paint Scratch Repair
Scratch Removal and Repair for your Renault Laguna From $99
Get Your Renault Laguna Looking Great Again with Car Clinic Mobile Scratch Removal.
We have a simple 5 step process for Renault Laguna fixes:
Your car has scratches, scuffs or dents that you want to fix
You send photos to us and get a quote
We come to you at your house or workplace and fix your car panels in 1-3 hours
You are extremely happy to have an awesome looking Renault Laguna
Everyone loves your back to new Renault Laguna car look
Car Clinic WA is Western Australia's premier Car Scratch repair specialist. With over 25 years of experience, our team is friendly, skilled, reliable, and offers quality service when repairing your Renault Laguna.
We fix all colours of Renault Laguna anywhere between Two Rocks and Mandurah with our services. Our flexible staff come to you and most repairs take between one – two hours and sometimes a little longer.
All of the work on your Renault Laguna carried out by Car Clinics WA is under a 5-year warranty and online quotes can be sent within 12 hours of receiving your email, subject to an on-site evaluation.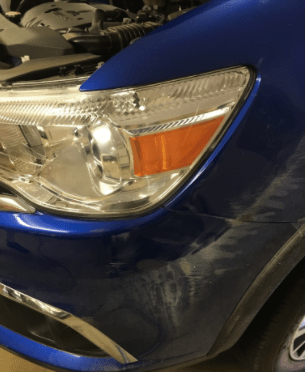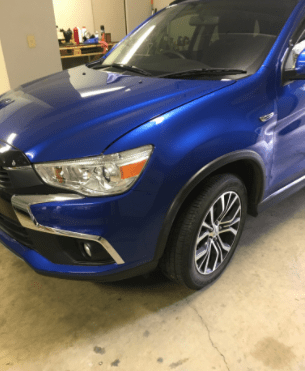 Our Renault Laguna Services
Car Clinic WA provides a range of services such as:
repairing scratches
repairing stone chips
fixing dents
sorting out cracked bumpers
colour coded bumper scuffs
mirror casing
textured bumper scuffs
alloy wheel refurbishment
Modern Techniques
We also use modern techniques and paints specially formulated for painting the damaged area only, allowing you to get back on the road faster.
Our point of difference is that we come to you and can repair your Renault Laguna paintwork at your home or workplace car park.
Scratches on your Renault Laguna
We can remove scratches from your Renault Laguna efficiently and professionally using the latest tools, methods and technology.
How we repair Scratching:
Only the scratched area of the car is repaired instead of the whole panel which makes the process inexpensive and efficient allowing you to get back on the road fast.
Using either our DUPONT Solvent Based Paint or STANDOX Water Based Paint it is possible to select the actual colour shade where a multi-shade coloured panel has been damaged or the paintwork has faded as a result of ultraviolet exposure and weathering.
The scratch on your Renault Laguna is then sanded and/or filler/primer applied to re-instate the damaged surface to its true level. The area is then re-coloured, lacquered and blended into the adjacent panel area to provide a perfect match to the factory finish each time.
This process of repairing Renault Laguna scratches is carried out by professionals who get the job done with a perfect finish every time. Our team can be relied on to get a quality finish for the best price making it common sense to choose Car Clinic WA to repair your vehicle.
Stone Chips
This problem is common in vehicle paintwork and can be a nuisance to remove on a Renault Laguna but Car Clinic WA is here to help.
We provide a cheaper alternative to removing stone chips from the car and instead mix paint specially to match the colour of the car which is then sprayed directly onto the stone chips. This may not be as aesthetically appealing but it is a much less expensive alternative and reduces contrast between the primer and colour coat.
Dents
Denting is a problem occurring in many vehicles including Renault Laguna that can be fixed by the team at Car Clinics WA. It is repaired using a body-filler which is then sanded to provide a smooth contour matching that of the existing panel.
The area on the Renault Laguna is then primed coloured and lacquered making the original dent difficult to distinguish.
For smaller dents where the paint has not been damaged we rectify the area using paintless dent removal techniques (PDR) which is carried out by our skilled team members.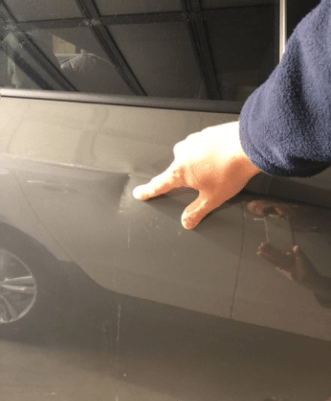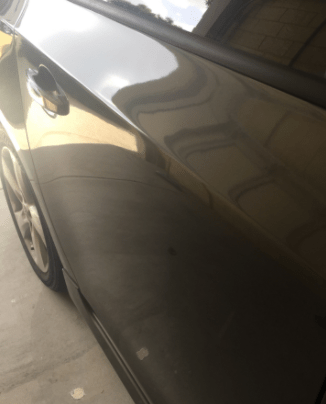 Cracked Bumpers
If your exterior moulding, mirror casing, motorcycle fairing or bumper has been cracked or damaged, they don't necessarily have to be replaced.
In many cases this issue can be fixed by using plastic welding and then subsequent re-finishing techniques which can make the part look as good as new, at a fraction of the price.
Texture and colour is also applied to the plastic component to ensure that the parts replicate that of the original factory manufactured vehicle.
Colour Coded Bumper Scuffing
Colour Coded Bumper scuffing is another service we provide for exterior mouldings, mirror casings, bumpers and motorcycle fairings for Renault Laguna's.
The part doesn't need to be fully painted so texture (where necessary) and matching colour is applied to the plastic component. This is then lacquered to ensure remedial works exactly replicate the original factory fitted item.
Mirror Casings
If your exterior mirror casings have become cracked or scuffed, our experts can help fix it. This can happen when you reverse your Renault Laguna and your wing mirror hits another car or object.
Or someone might do this to your Renault Laguna and many not tell you. Most of the time, the part doesn't need to be fully repainted or replaced so instead we apply a matching colour to the plastic component which is then lacquered which ensures it works exactly as it would have originally.
Textured Bumper Scuffing
Your Renault Laguna may have recently had its exterior non-colour coded trim, mouldings or bumper become scuffed. The gouges and scrapes in the base plastic are repaired using a compatible filter which is then textured where required.
The textured bumper scuffing is then finished with a matching colour which ensures your car looked as good as new.
Alloy Wheel Refurbishment
Damaged alloy wheels on a Renault Laguna if left un-repaired can cause the spread of oxidation which leads to expensive replacements in the future.
Kerbed and scuffed wheels on your Renault Laguna can be repaired by our team without even removing the wheel from the tyre and we can repair paint damage on site restoring the wheel back to its original factory finish.
Our team is extremely efficient and we are always happy to answer any questions you may have. Give us a call today on 0420 744 689 or contact us via email and we will reply as soon as we can:
Please also send photos of your scratched, dented or damaged Renault Laguna to assist in a fast email quoting back to you. Prices start from $189.
Renault Laguna SPECIALIST SERVICES INCLUDE
Now that your Renault Laguna is looking great again, their are a few other things you can do to keep your Renault Laguna running well.
Super Quick Oil Change can provide a mobile Renault Laguna scheduled servicing at your home. Mettams Mufflers Perth, can provide better fuel efficiency and power with a custom performance exhaust system for Renault Laguna models.
Perth Towbar Fitters can fit quality Renault Laguna Towbars in three Perth locations. And, If you are looking for finance for a new Renault Laguna with a competitive car loan then Renault Laguna finance experts Westcorp Capital or Renault Laguna car loan specialists Aussie Mortgage Masters are your go to contacts.
Regards, Car Clinic WA
Renault Laguna Scratch Repair Specialists
Get a Quote
Fill in the form below